Welcome to OLYMPUS World.
We are the leader in manufacturing and supply of pharmacopeia impurities, process impurities, metabolites, and pharmaceutical intermediates, degradation impurities to clients in India as well as abroad. Our ability to deliver high quality services and solutions is unmatched. Our exponential growth is attributed to our highly qualified team of scientists possessing expertise in research and development with several years of industrial experience.
Vision and Values
Values That We Nourish (CRITA)
Our Mission
Why Us
Quality of Service
Vision and Values
To become the first choice global service provider in the field of pharmaceutical impurities development through innovative solutions
Values that we nourish (CRITA)
Commitment to Excellent Service : Excellence is gradual result of always striving to do better and we are committed to it.
Respect and Care : Our culture speaks of respect and care for every individual associated with us. We do believe we are all connected; we do believe in taking care of each other.
Innovation : The essential part of innovation is not being afraid to fail and we believe in this ideology .Innovation is a part of institution's DNA. Innovation is the key to pursue excellence in all projects and deliver the high quality products.
Team Work : We always value and encourage the team work by giving equal opportunity to grow and work towards organization goal. Collective growth is the foundation of our success.
Accountability : We set high performance standards and take accountability of the quality of the work and the results we achieve. We are responsible for our actions and understand their impact on others.
Our Mission
To provide a wide range of products and services in the field of pharmaceutical impurities with a commitment to
Strong customer satisfaction through reliable and consistent delivery with high standards of quality

Long term relationships with our clients by maintaining keen interest in providing tailored solutions

Sustainable development by reducing environmental impact
Why Us
An "Olympus Chemicals" is an India based chemicals and Fertilizers company doing business in Synthesis/manufacturing and supply of pharmacopeia impurities (USP/EP/BP/IP/JP/FP), process impurities, metabolite, degradation impurities, isolation and identification of unknown impurities, purification of impurities by preparative HPLC, as well as the custom synthesis of complex molecules and intermediate in grams to kg scale with certification and all characterization data.
1000+ certified Impurities in Stock
2-3 new impurities are added every month
Isolation and high recovery of degradation impurity using preparative HPLC
Technical and other specific Support to your team 24*7
Best quality for the best result and client satisfaction.
Cost effective synthesis for the best price
Fresh updated data will be providing with every new and repeat order.
MOA, additional data will be providing upon request.
Instruction related to the products handling and shipping will be communicate very effectively.
Finally last but not in list….Client trust and support is our strength.
We are trying to search FLEXIBLE SOLUTIONS FOR OUR CLIENT BUSINESS NEEDS.
Best Price: We synthesized products in cost effective ways and thus our products are affordable to everyone.
Stock Products: As soon as the order/PO is confirmed, products are shipped immediately.
Timely Delivery: We delivered products within the stipulated or agreed time period due to the perfect blend of a lot of their internal qualities such as work planning, transparency, effective communication facilities and many more.
Data: Free data will be sent to the client on every shipment. There should not be extra charges to demand for additional data.
Technical Support: The best pharmaceutical impurities provider employ the best communication facilities to contact their clients 24X7 and most of these organisations view it as a priority to establish a good association with their clients.
Courier Service: These organizations depend on Shree Maruti, DHL, FedEx Fast Track services to move their products and these services are available round the clock.
Quality of Service
Quality of Service is needed for customer satisfaction and service quality is connected to customer perceptions and expectations. We ensure the highest level of certainty and satisfaction through deep set of commitments to our clients. Our team of scientists continuously strives to find the innovative solutions in a cost effective manner to fulfill the customer requirements. We have a group of dedicated professionals who are actively involved in publishing the innovations in reputed journals. We also provide 24*7 technical supports to the customers.
To achieve the mission of organization we have committed ourselves to offer best price, timely delivery, maintain the stock, technical support etc.
We are growing fast only because of strong and transparent business strategy. I personally believe that clear, transparent communication with client, strong technical support, client budget and his need is the main key of success. Every time my team try to focus on this factor and this help to build client trust and strong business relationship.
We are always ready to connect with you in business hours for a discussion or meeting.
Best Wishes,
Mona Rodge
Business & Marketing Director
Mobile No:  9769005349
Email Id: info@Olympusimpuritiesstandard.com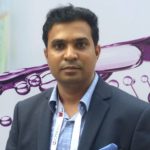 The successful organizations do not succeed because they have strong aspirations; they succeed because they have the strong group of motivated and aspiring people who truly understand who they are today.
At Olympus, we realize our strength in our people.  We have created and nurtured the culture of growth, respect, unity, humanity and we realize that's the strength of our organization.  Since we recognized our strengths, we could easily innovate and deliver strong performance in last few years and   we will continue to build on these strengths to enjoy similar success in the years to come.
We are committed to innovate, grow and nurture our values.
Warm regards,
Dr. Atish Rodge
Founder & Managing Director,
Olympus Research Centre Mumbai.